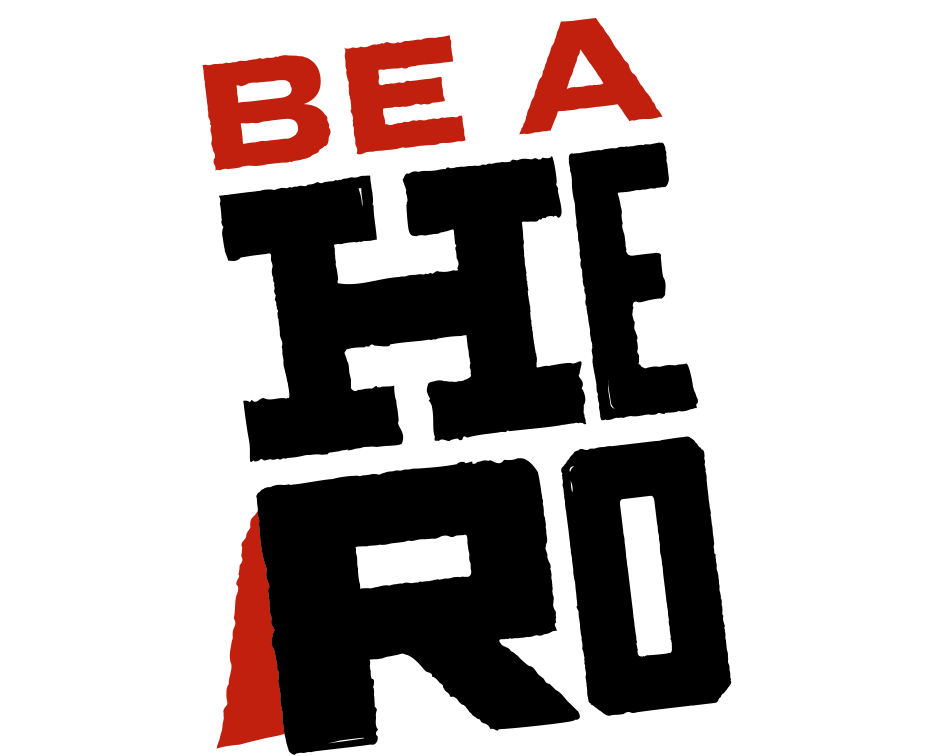 From September 2019 to June 2022 we partner in the BE A HERO project, co-funded by the Erasmus+ Programme of the European Union. Together with both a youthwork partner and a road safety partner from Belgium, Portugal, and Slovenia we address the problem of drunk driving by youngsters. Not directly but by providing the correct information, tools and methodologies to youth workers and training them to carry out preventive activities in the field of traffic safety.
The essence of the BE A HERO project is to empower the youth sector and to strengthen the quality work of youth workers through the upgrading of competences and the acquisition of expertise in the field of road safety. It is necessary to gain structured methodologies, strengthen the knowledge and then carry out the application of both in practice. Along with social inclusion of persons with fewer opportunities (victims of road accidents) in youth work, this will help to address the pressing problem of road safety in the youth sector in the future.
The main goals of the project are:
Empowering youth organizations and youth workers to carry out effective activities to reduce alcohol-related driving and alcohol use among young people.
Raising awareness of the harmful effects of alcohol use and road safety as well as activation for behavioural change.
Kick – Off Meeting in Ostend
The project Kick-Off meeting took place from 26th to the 29th of November 2019 in Ostend, Belgium. These four days were the perfect occasion for the representatives to get to know each other and the NGO's from the project. The project was presented, key activities were planned, and visuals were discussed. All partners went home with a clear view on the projects outcome and were ready for the next steps!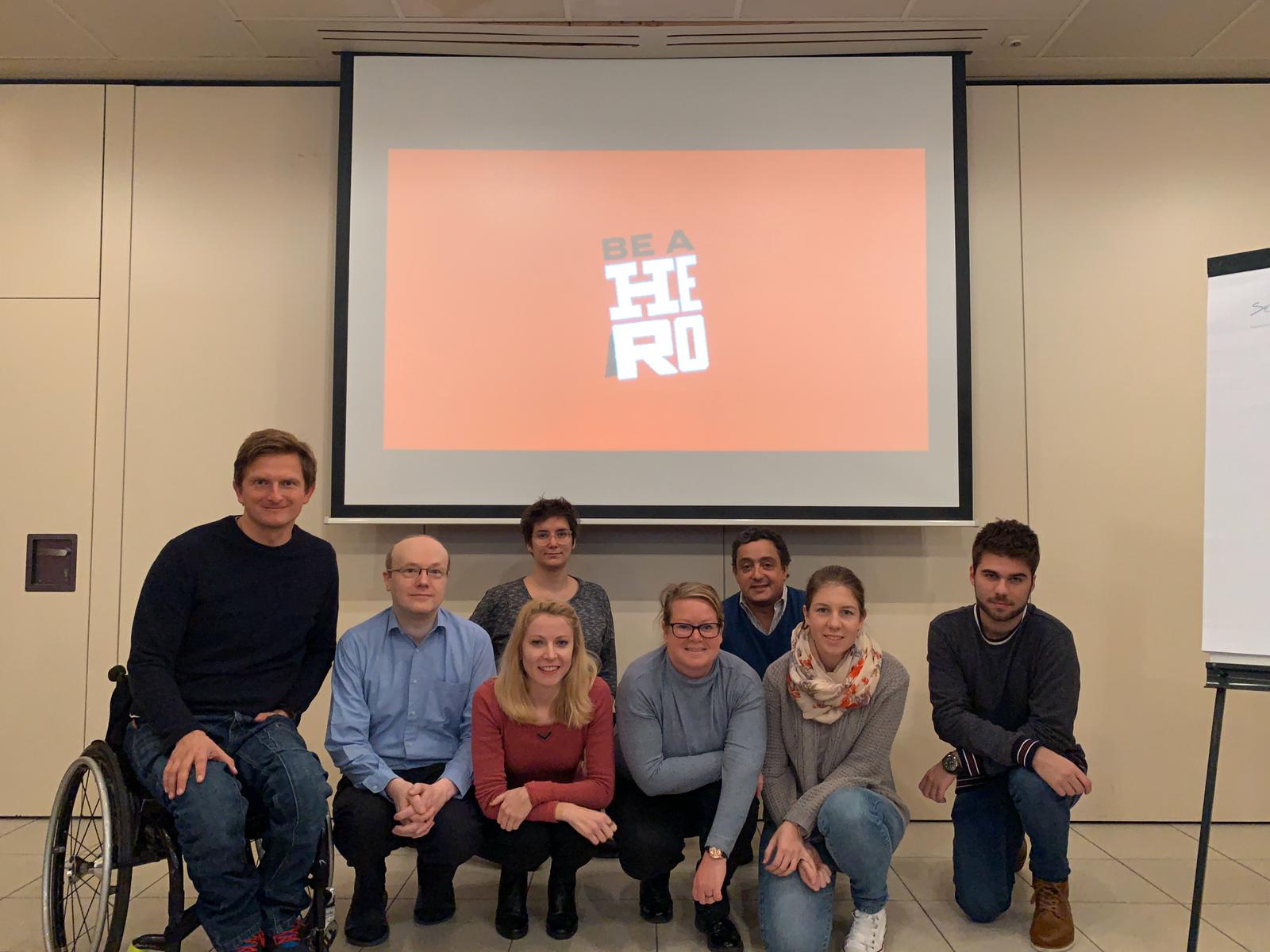 Online campaign
As part of our project we launched an international social media campaign in the second week of October 2020. Over the course of five weeks our campaign would reach over 10.000 people in Slovenia, Portugal, Belgium and beyond. Both Facebook and Instagram are used to bring our message across: Real heroes do not drink and drive!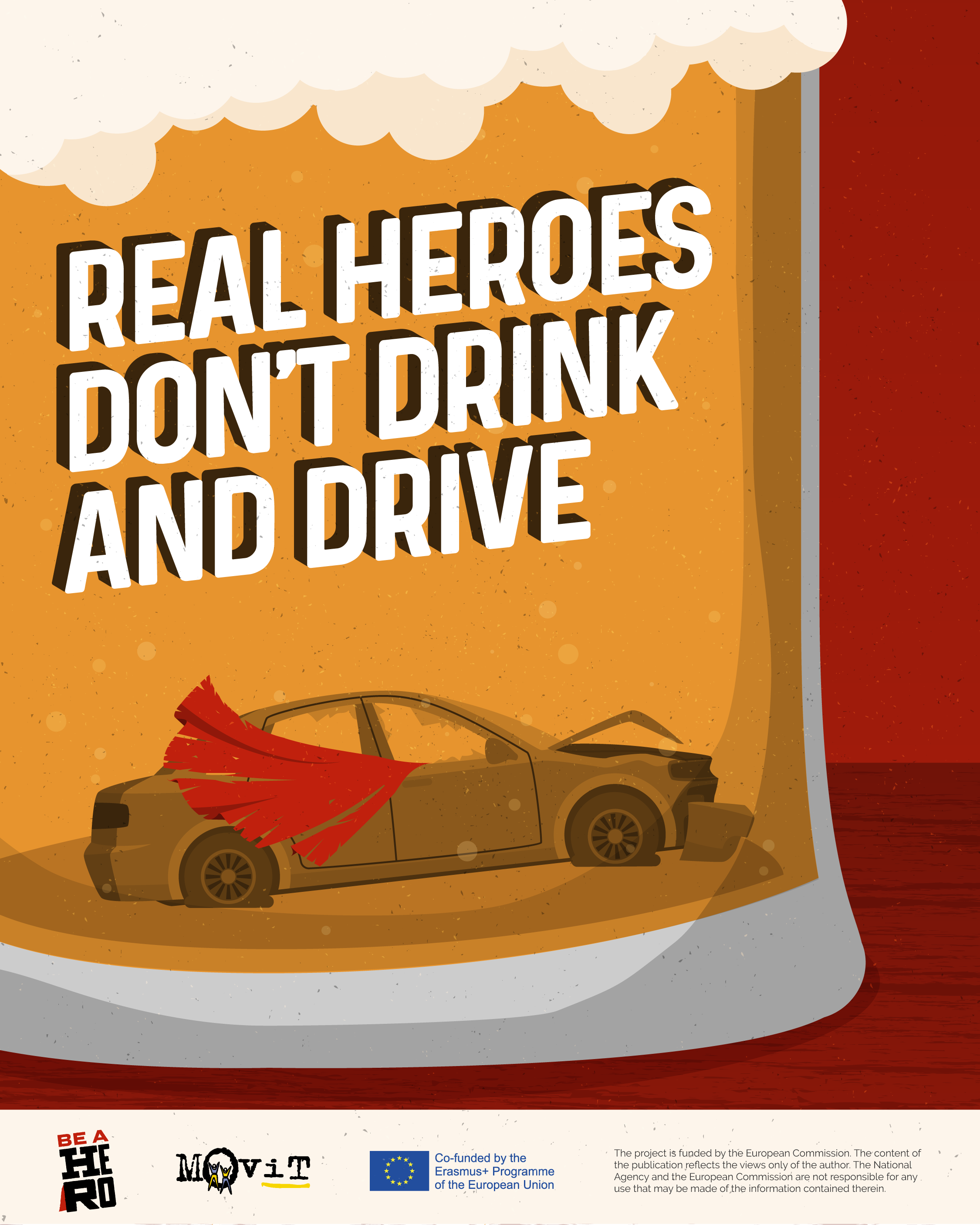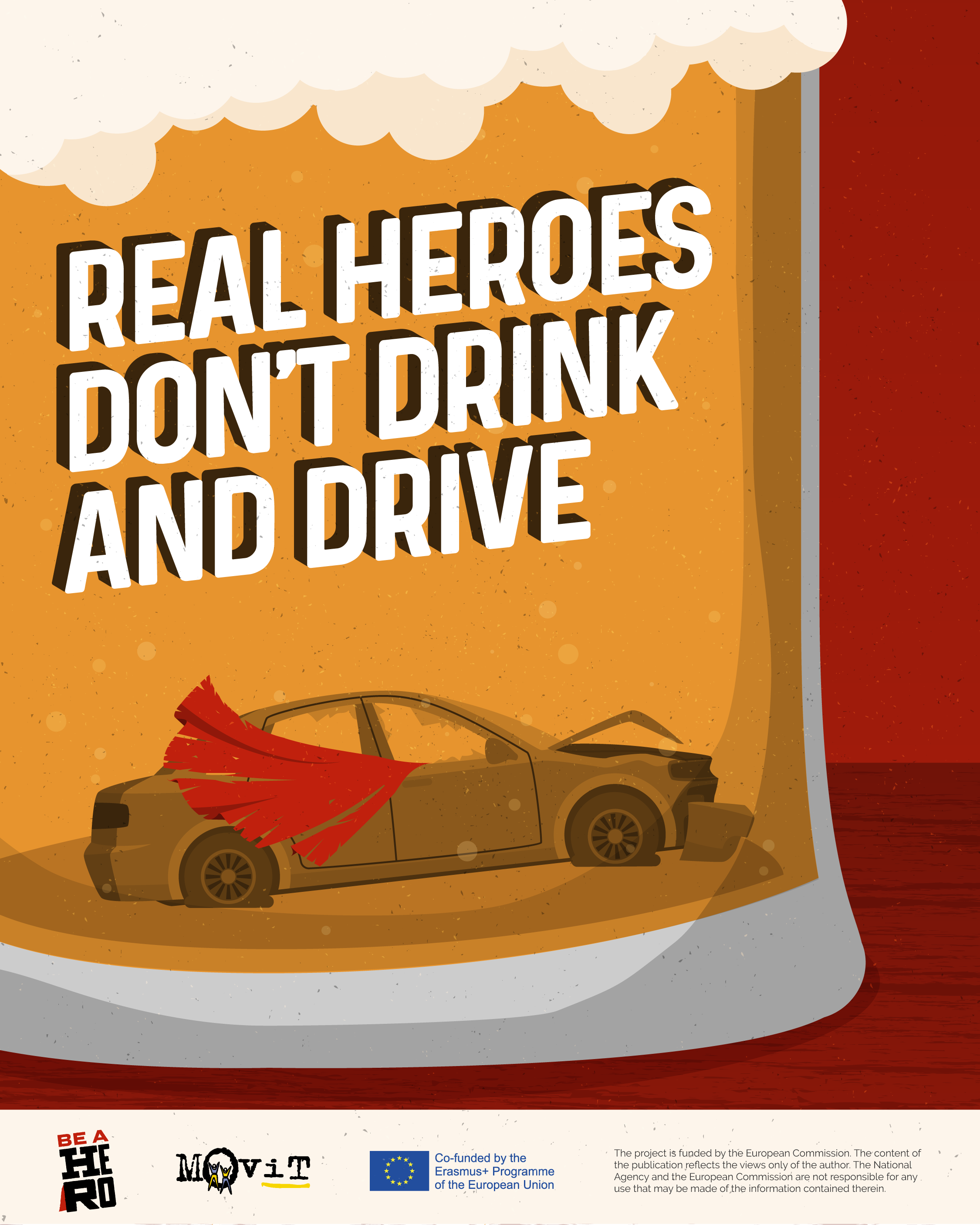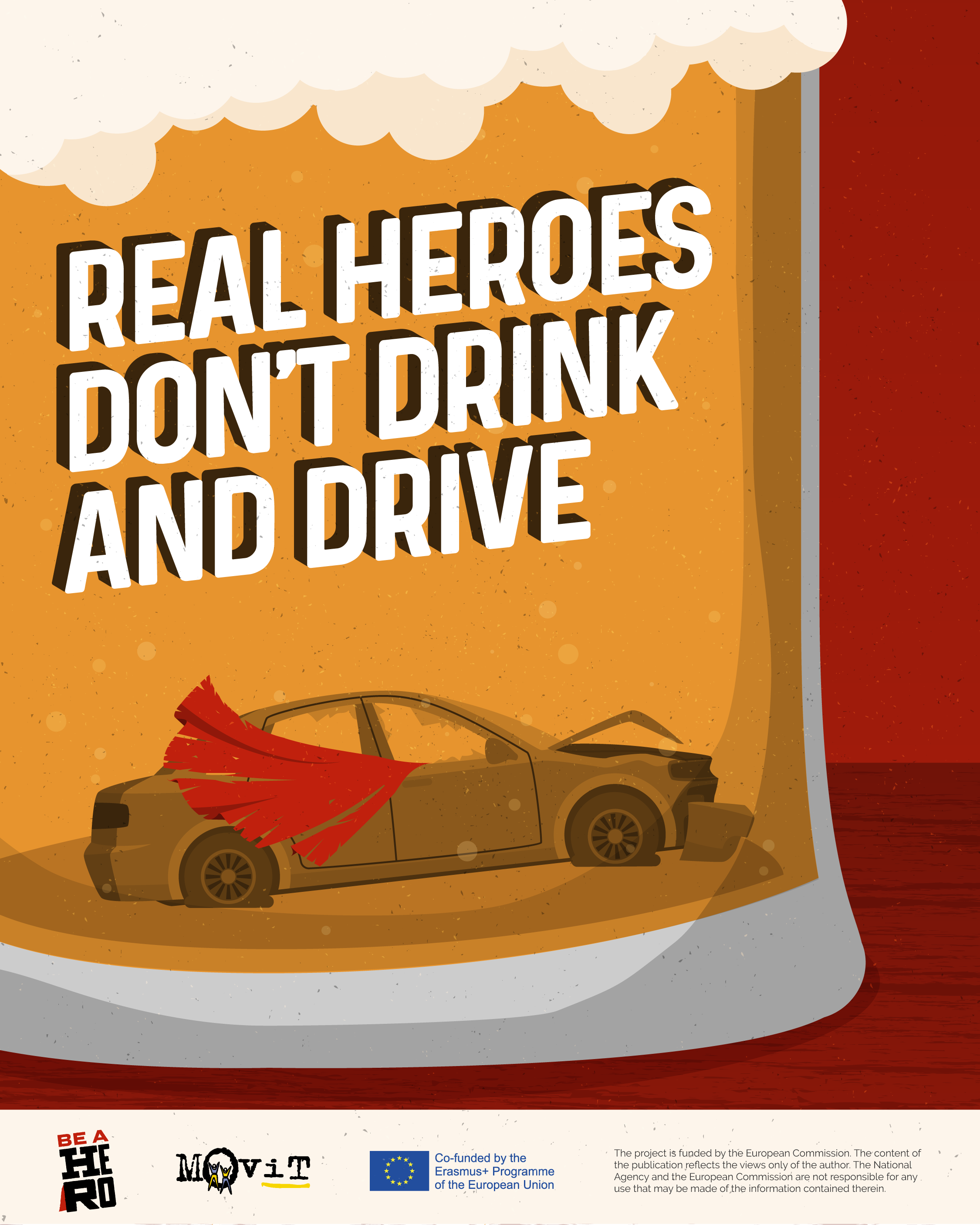 In the second phase of this campaign we organised two giveaway. Participants could win two special series of stickers. The first was especially made to give to their friends as a reminder that alcohol behind the wheel, any wheel, is dangerous for both themselves and other road users. A second series of stickers was made as a kind of reward for friends and family to give when they took their responsibility and acted as real road safety heroes.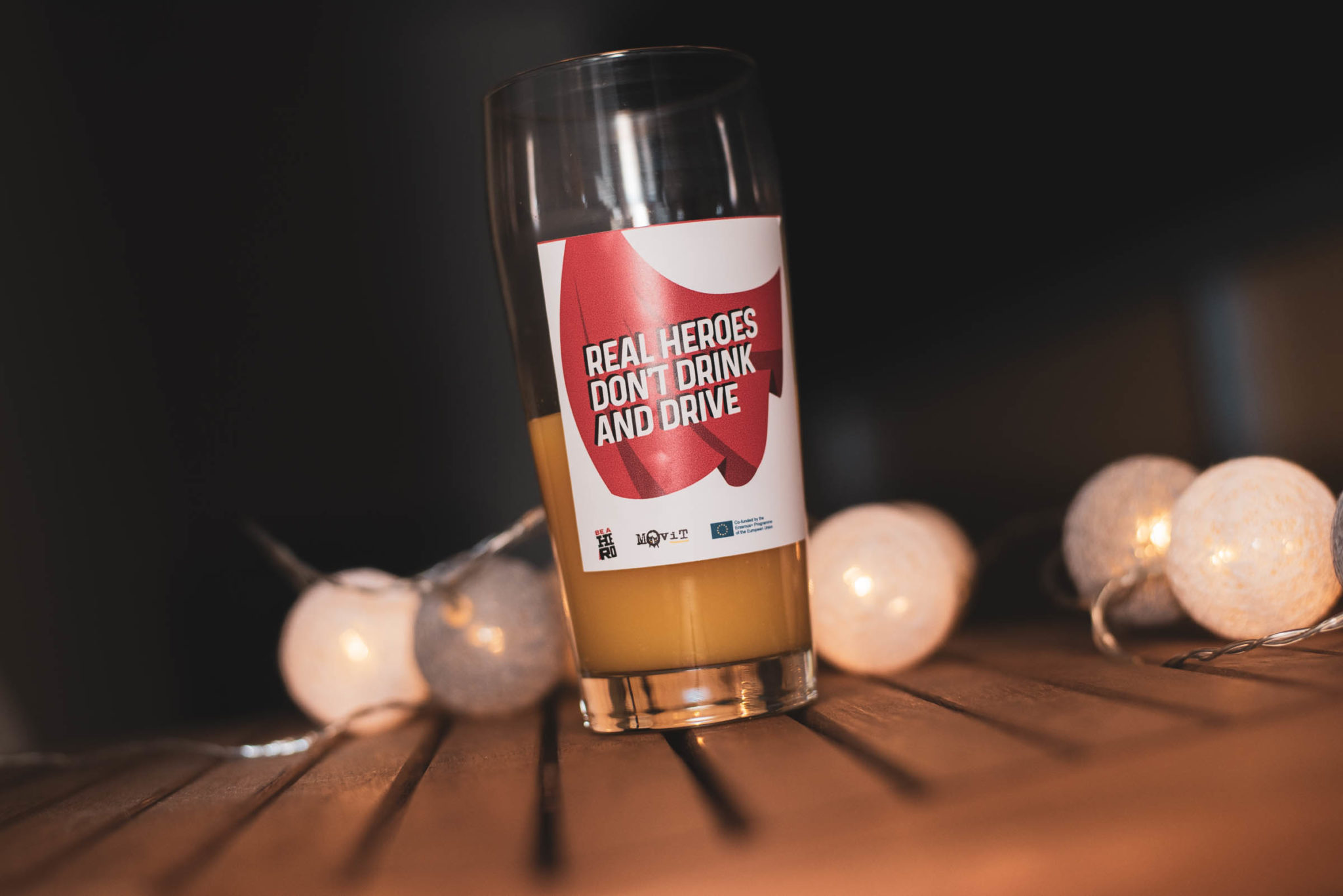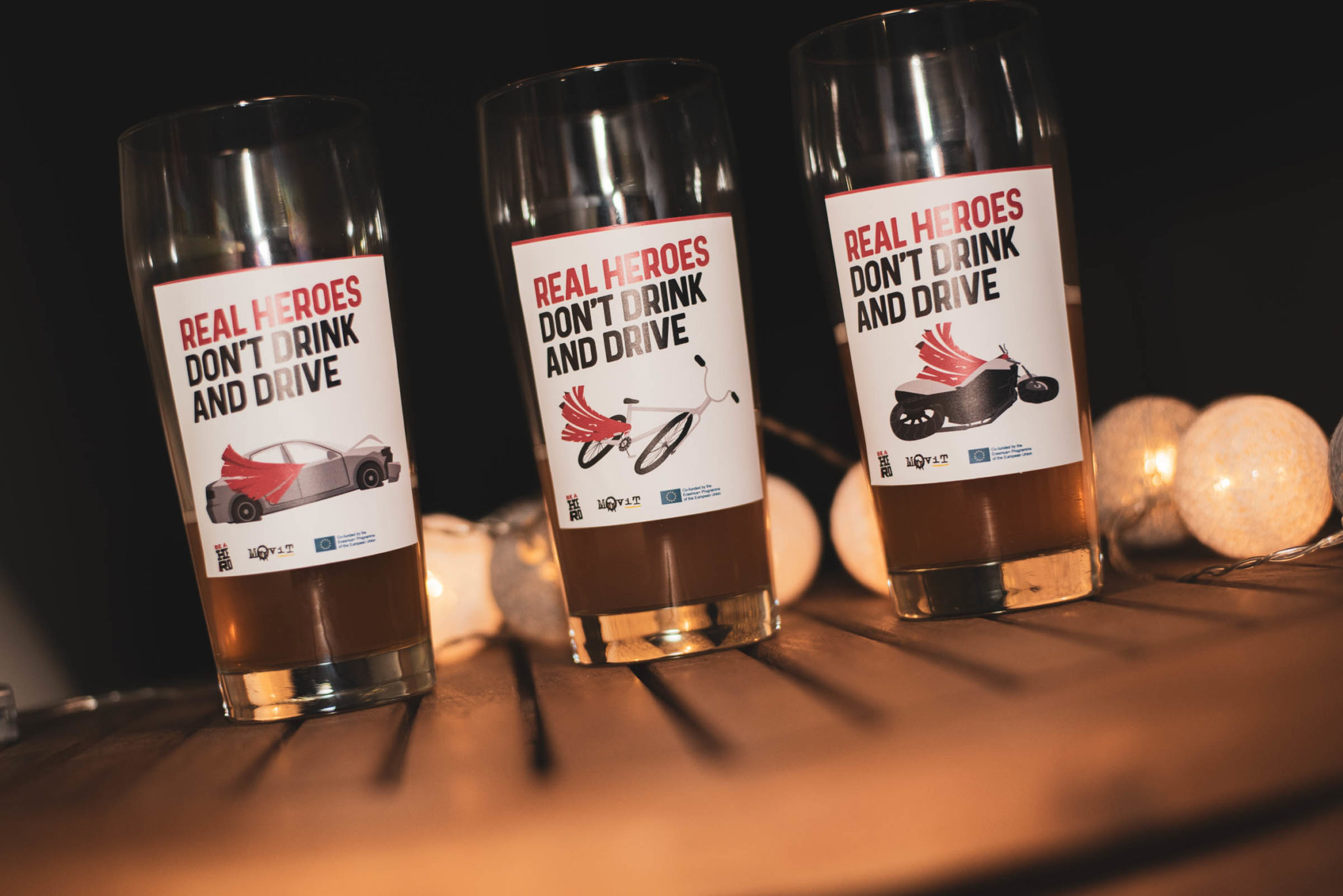 Virtual Study Visit
Due to the ongoing pandemic the foreseen study visit was replaced by a virtual one. In the third week of October 2020 all partners attended our virtual meeting room. The ongoing marketing campaign was discussed as well as the evolution of our BE A HERO methodology. Our coordinator organized a local discussion with youth and decision maker of Ptuj during the summer months, at a time when it was safe to organise small events. This meeting was recorded for our virtual study visit, so we all could learn from their methodology and discuss how we could implement this on a national level in the future.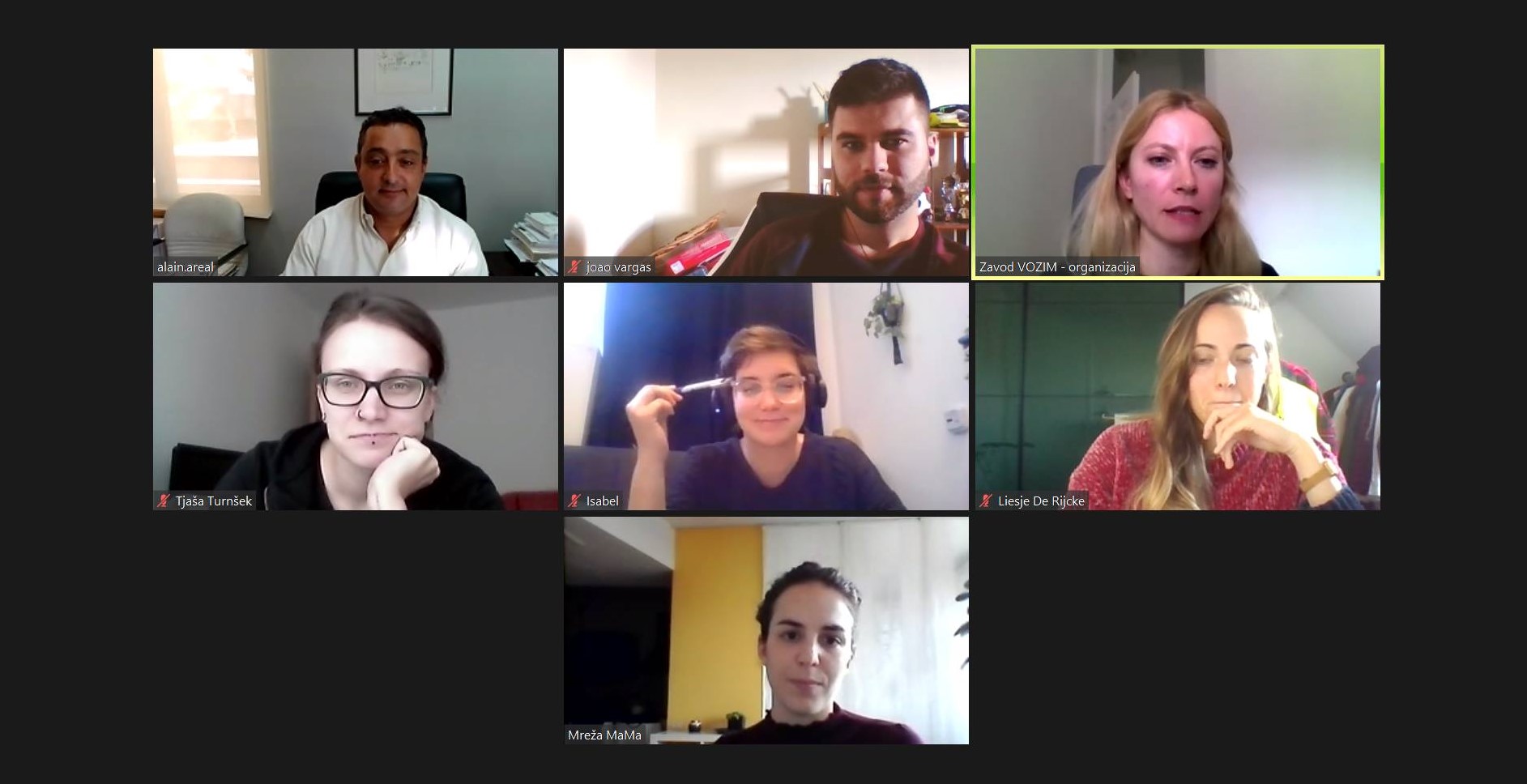 International training of understanding
In the summer of 2021 traveling was finally possible again without too many restrictions, which meant the next phase of the project could take place – the international training of understanding: 30 August – 3 September 2021. This training took place in Slovenia, the country that first started BE A HERO. Here, the 6 partners came together to discuss the methodology and to look for ways to implement this methodology in their own country. Through brainstorming and idea-sharing, we learned a lot from each other's lived experiences. In this way, Isabel and Koen prepared ourselves for the next step in the project – the national methodology training course.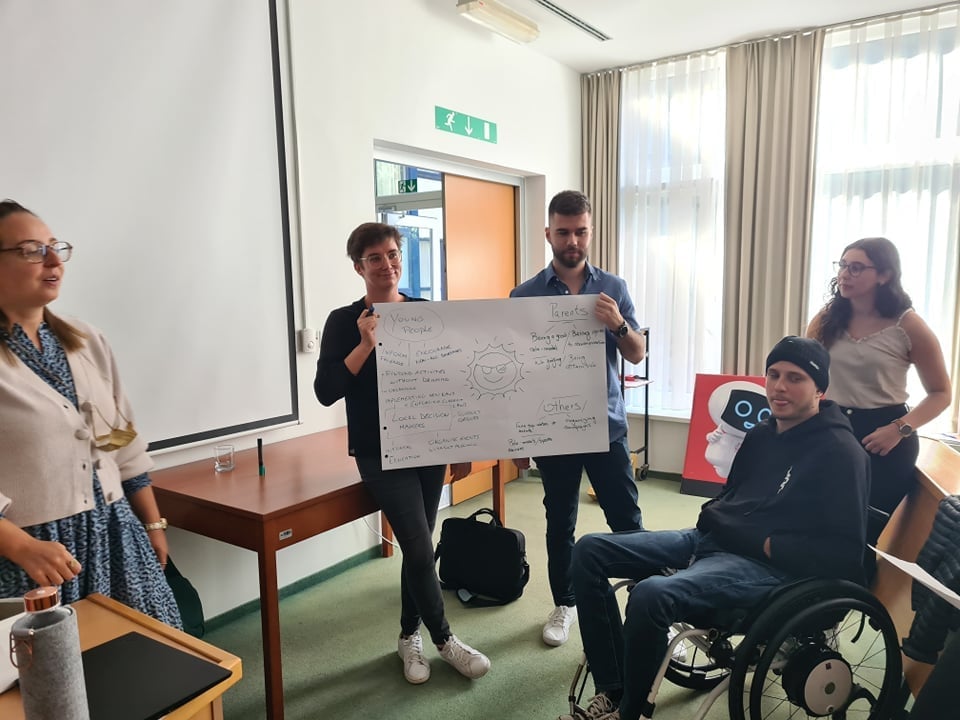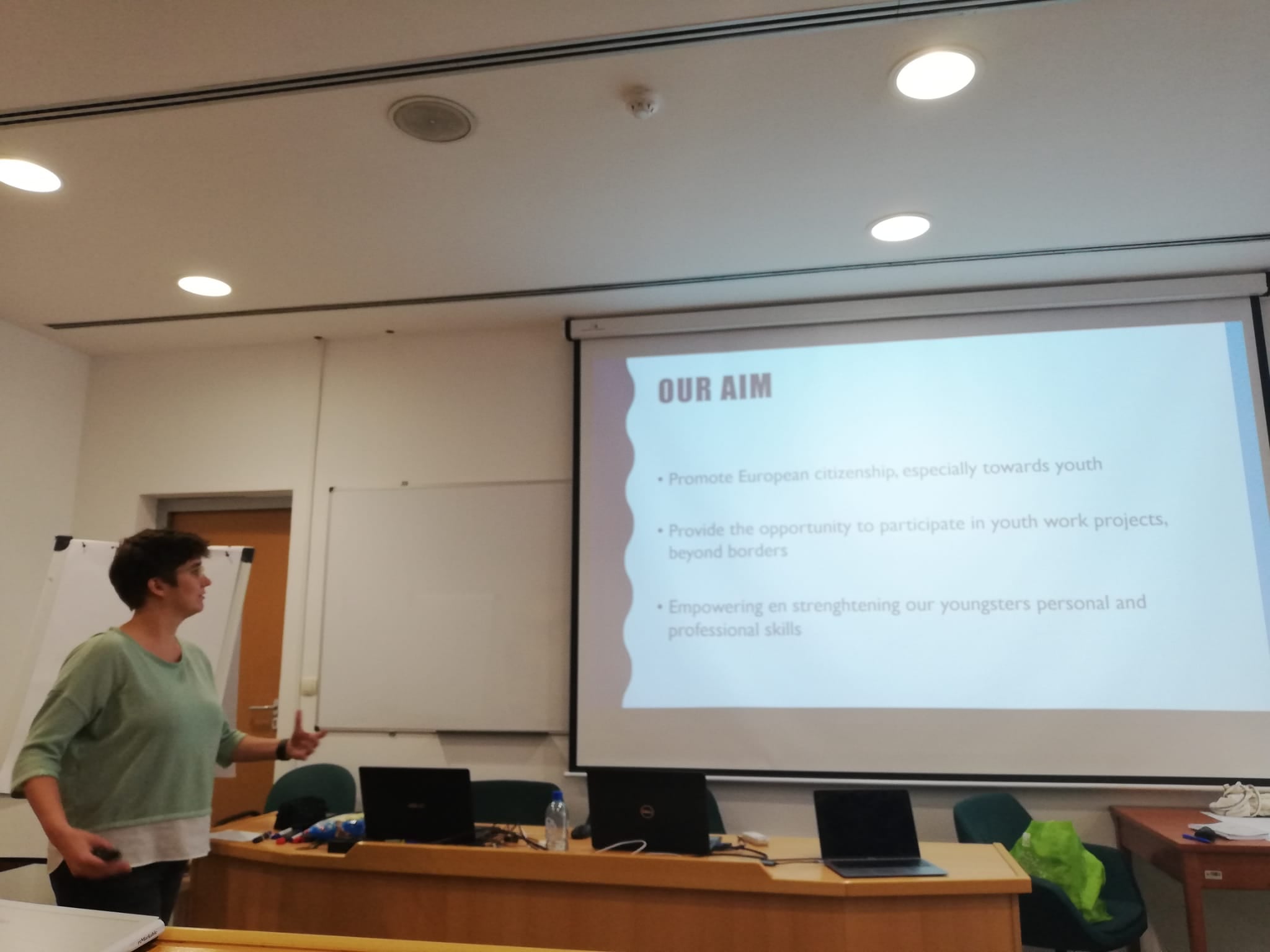 National methodology training course
From 25 to 27 March 2022 in Brussels, 20 Belgian youth workers and interested youngsters had the opportunity to participate in a 3-day methodology training course. The training was aimed at enhancing the competences of youth workers and empowering them with content in the field of road safety, alcohol, alcohol abuse, youth sector and youth work. Participants have gained knowledge that they can use to further work in their organizations, work with young people, and integrate road safety and harmful alcohol use into local youth work.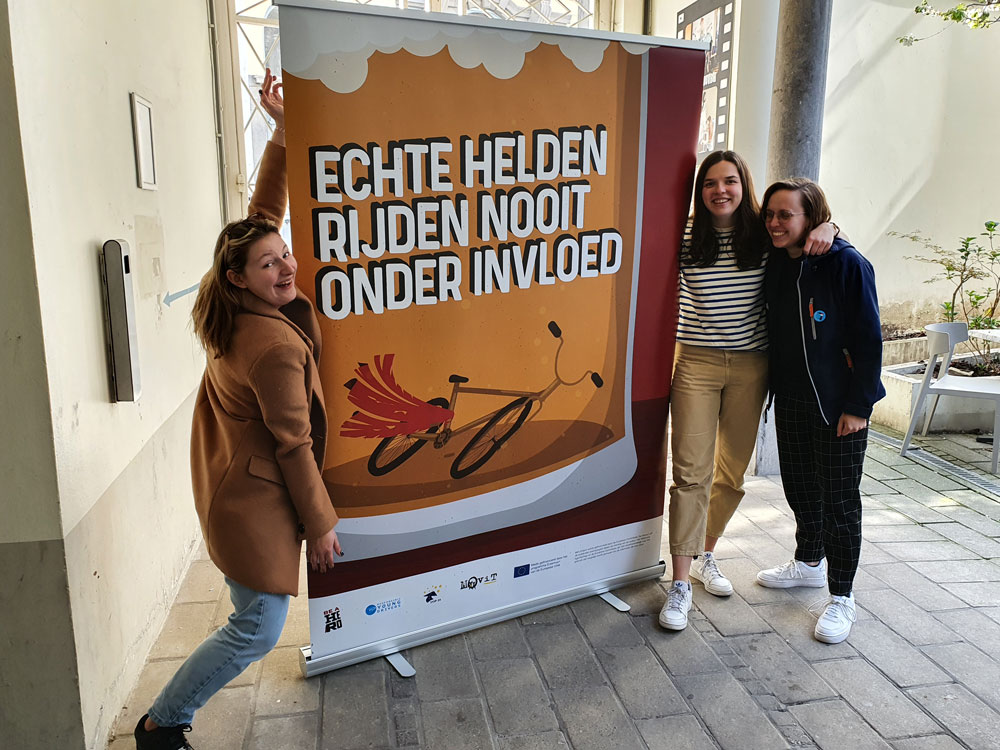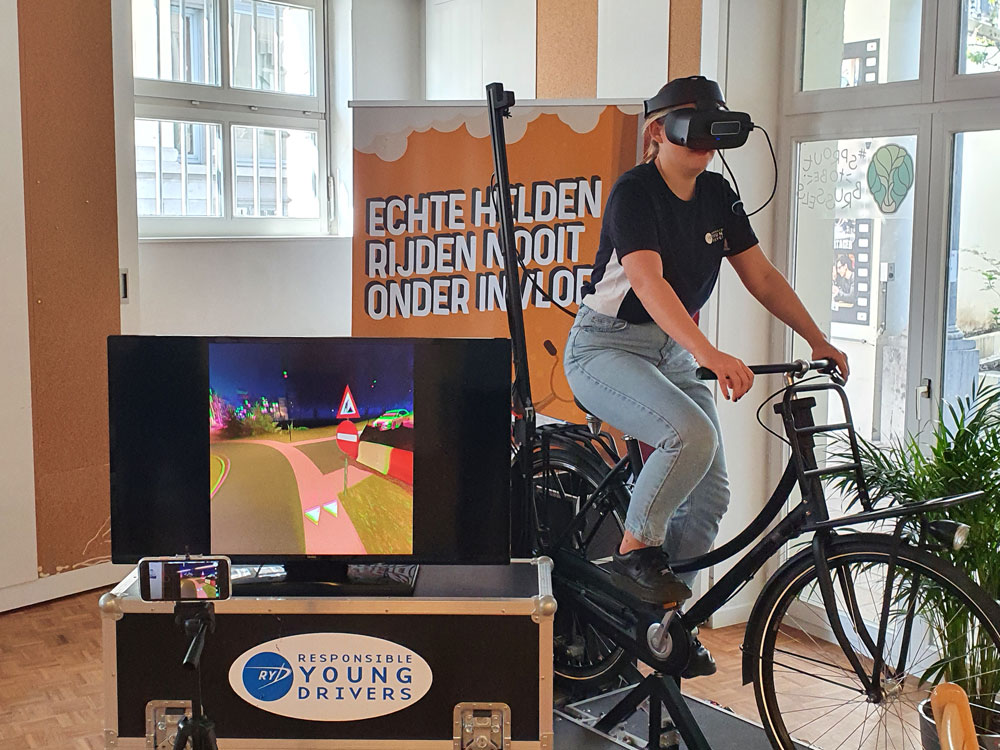 Final evaluation meeting
From 11 to 14 May 2022, the project coordinator from each of the 6 partner organizations could attend the final meeting in Faro, Portugal. The meeting was aimed at evaluating all results, social marketing campaign, verifying project management activities and preparation of the final report.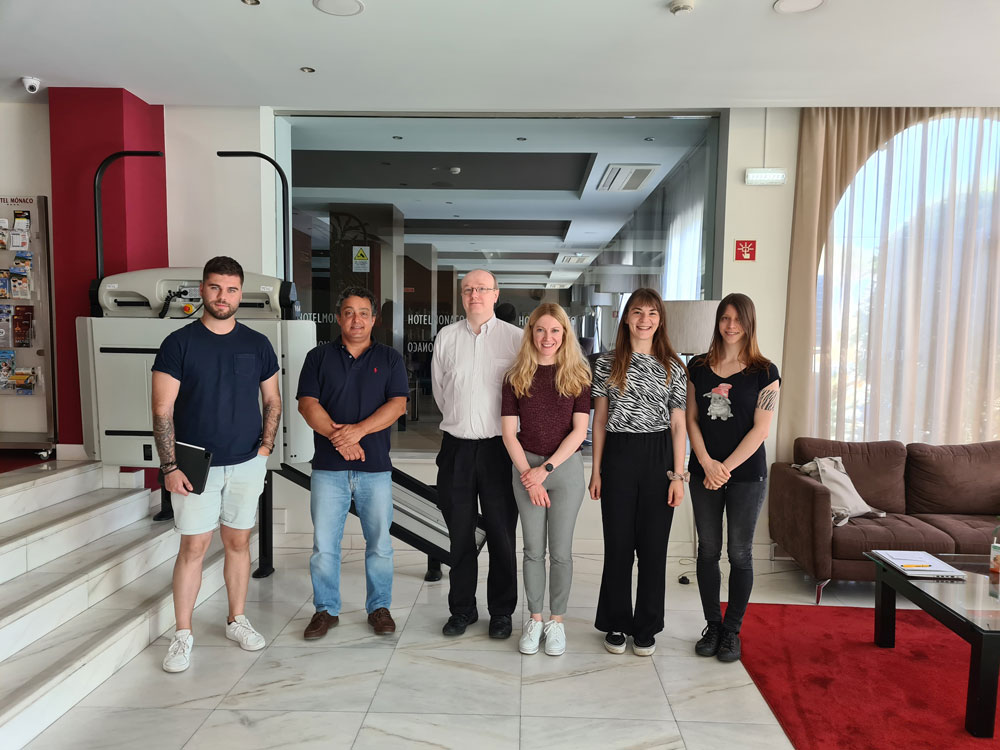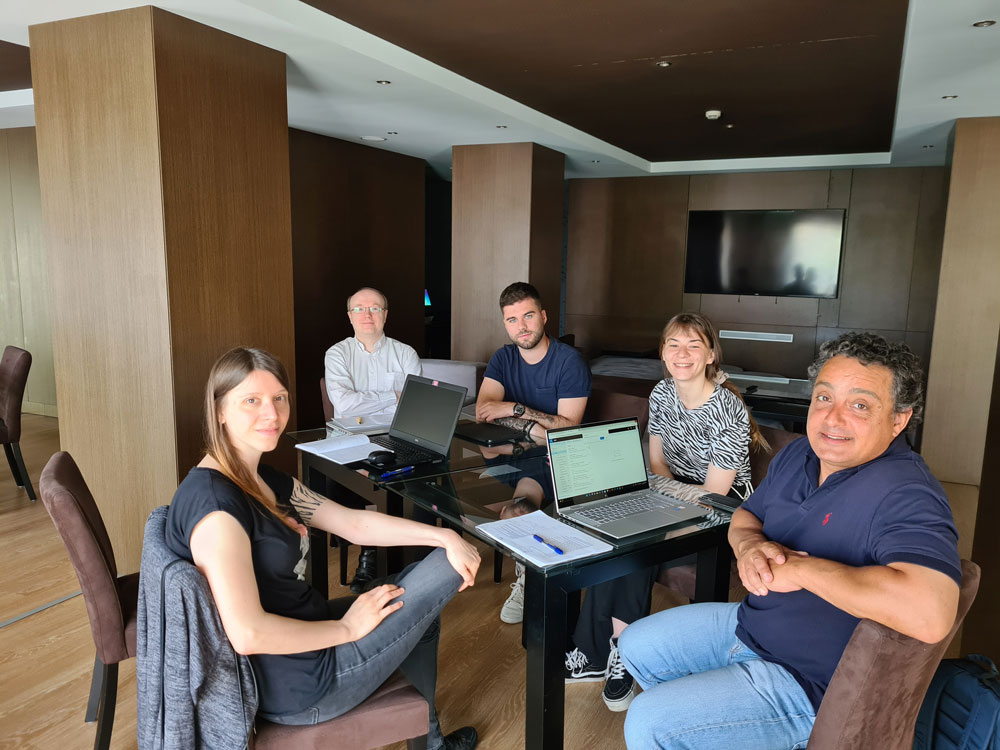 National local discussion
On 10 June 2022, youth workers and young people got acquainted with contents in the field of road safety among young people and alcohol use among young people and get to know and cooperate with decision-makers in developing possible solutions for improving road safety in Flanders.
4 propositions were made to make our roads safer :
ensure public transport availability at closing times of the bars and nightclubs
make alcohol testing available in all bars
reduce drink driving limit for all drivers
public awareness campaigns in universities
We would like to thank Cathy Berx, Governor of Antwerp and President of the Flemish Road Safety Forum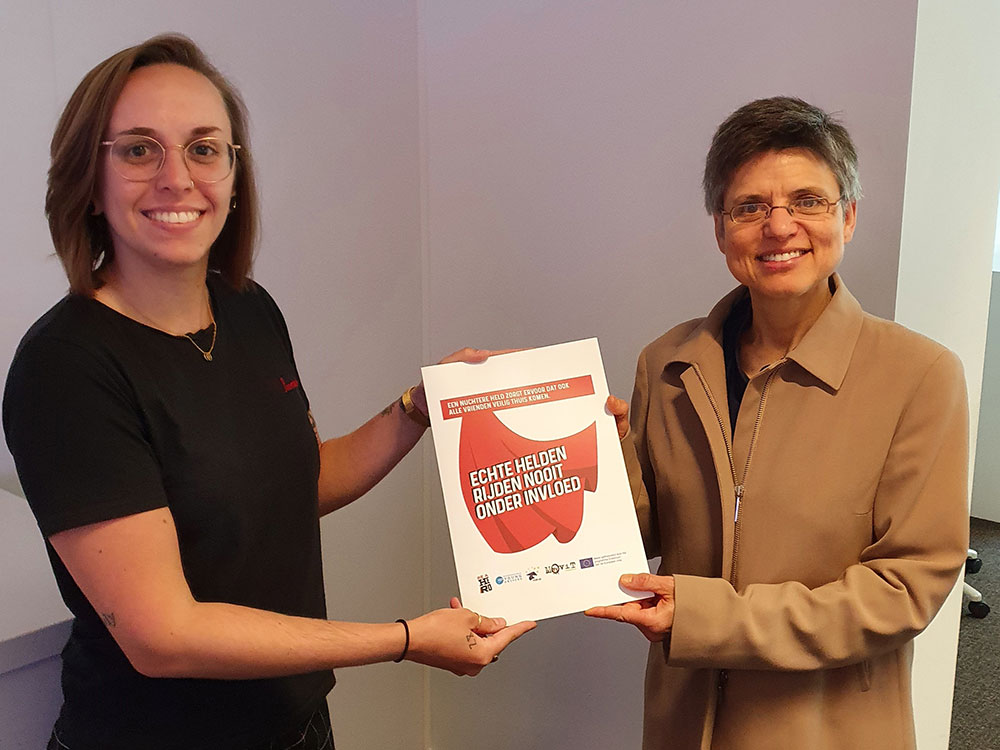 Road safety manual for youth workers
On 30 June 2022, officially the last day of the project, our road safety manual for youth workers was launched in Dutch , English, Portuguese and Slovenian.
We are convinced this manual will help youth workers all around Flanders and Europe to include road safety within their work with young people.