ROAD SAFETY AWARENESS AND LEARNING FOR YOUTH
Project number : 2019-2-ES02-KA105-013751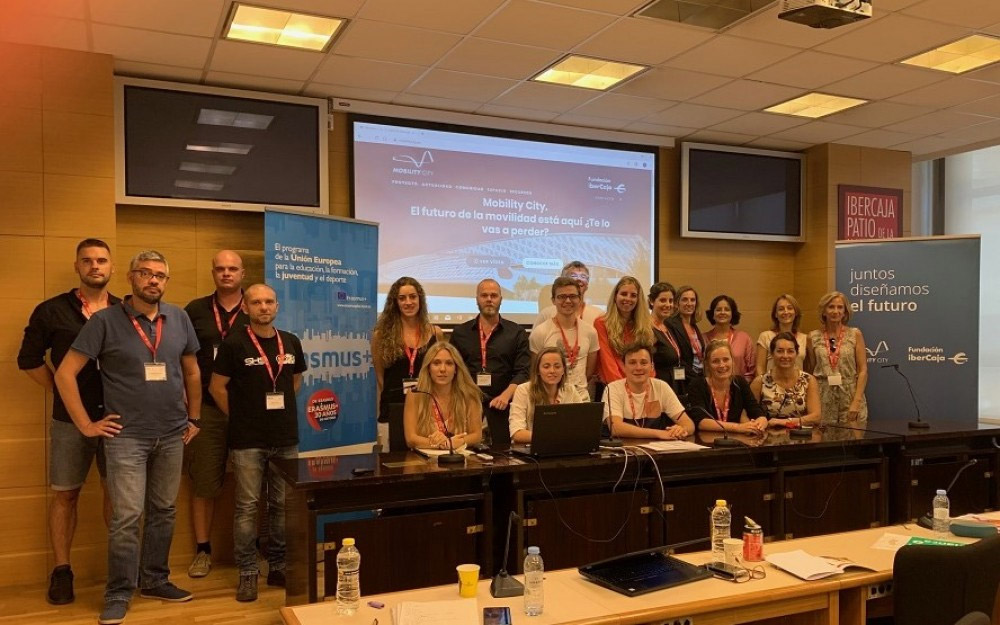 The activities are part of the Mobility Week 2019 (Mobility Week), which in 2019 takes place from September 16 to 22. The seminar is planned to take place during the month of September to join the rest of the actions that will take place in the rest of Europe.
On the other hand, we would like to emphasize that this project is part of the MOBILITY CITY project, an international initiative promoted by the Ibercaja Foundation that aims to create a space for the promotion of mobility, its development and innovation.
The main objective of this seminar is to start by presenting the different practices and experiences that are developed within the participating organizations, in order to define common projects to promote good practices in Road Safety, to disseminate the novelties in methodology and to make known the new systems of learning and safe mobility among young people from different European countries.